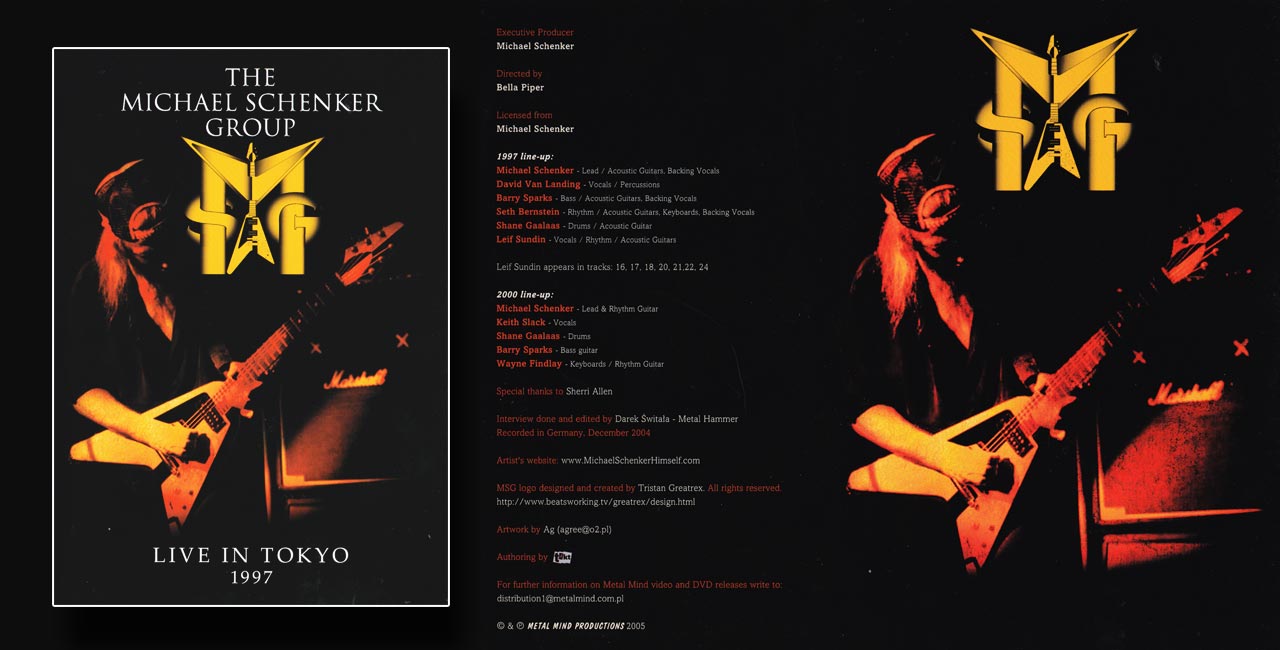 Live In Tokyo 1997
Artist/Band
Label
Metal Mind Productions
dESIGN
DVD Cover artwork
MSG Logo design
Release Date
2005
This Live DVD was recorded for the Michael Schenker 25th Anniversary Story Live in 1997.

Metal Mind Productions decided to release this in 2005 on DVD but sadly I was only credited with the logo design and NOT for the DVD artwork cover. This was an oversight as it was my design and creation, supplied to Michael's manager, Bella Piper. After the release, Bella apologised about the oversight, citing it may have been a 'clerical error'. These things do happen but was I understandably left very dissapointed.

Sherri Allen took the photographs during UFO's 'USA Walk On Water' tour as documented in issue 4 of the 'Misty Green and Blue' magazine. I was approached about the DVD and the creation of the cover artwork. I chose to use this live photo of Michael but the original photograph was black and white with Michael playing his '4' white flying V. Michael wanted to be shown that he was playing the balck and white V. A lot of effort and time was spent photo-retouching Michael's Black and White Flying V as well as the colourising to suit.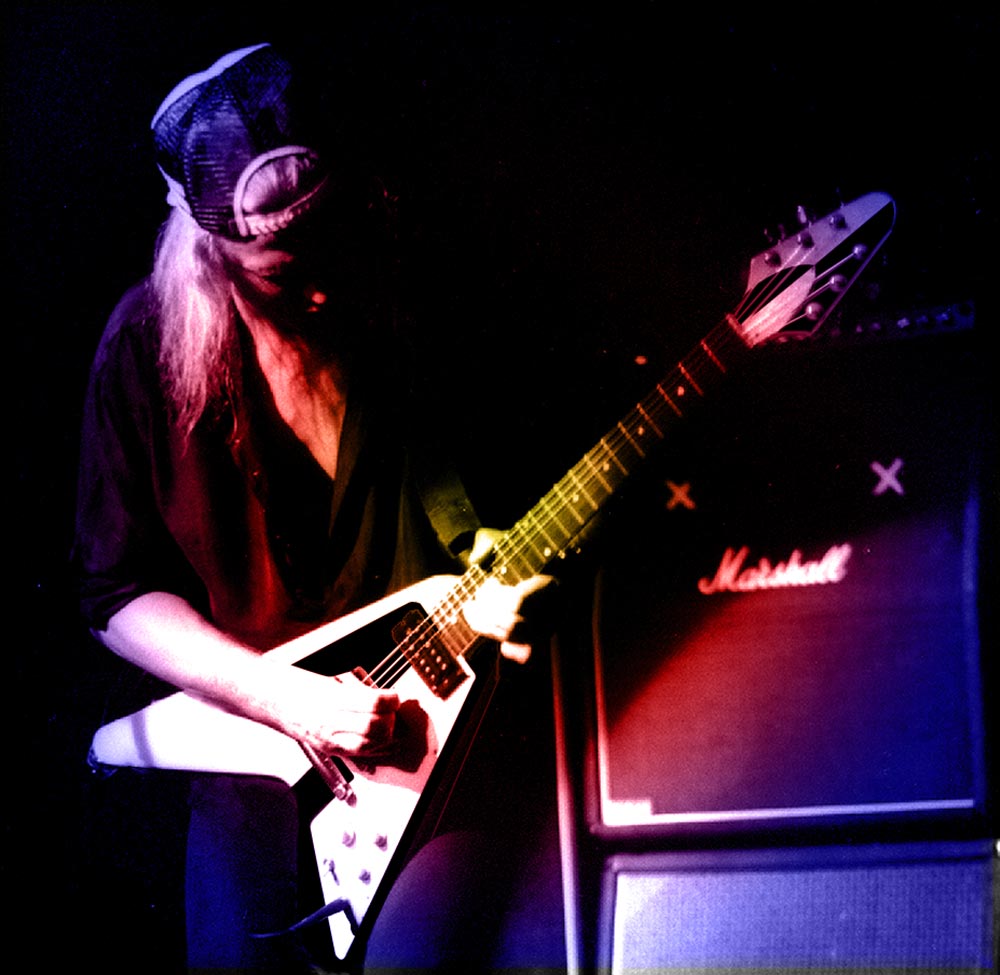 The artwork was then electronically supplied to Bella at 'Postive Energy Records' in Arizona.

You may be interested to view the initial visual cover that I created: