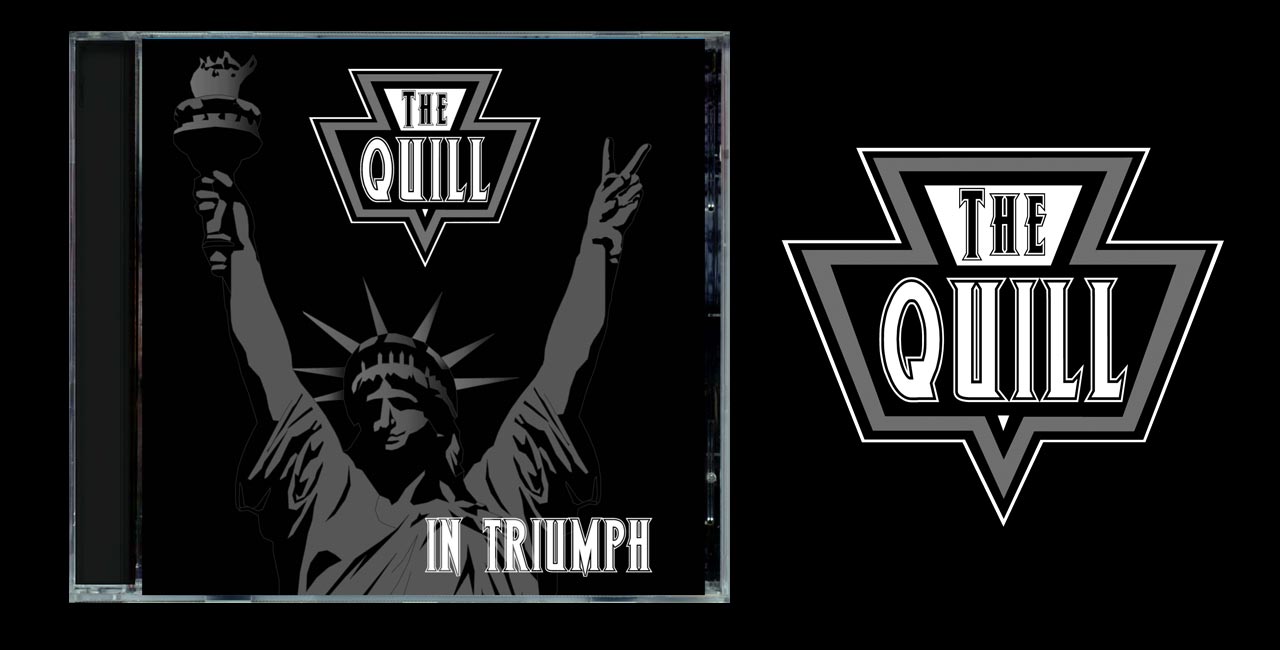 In Triumph
Artist/Band
Label
SPV / Steamhammer
Release Date
2006
The Quill, a new band signed by SPV. The brief was to create and design the bands logo along with the album artwork and all associated packaging.

I came up with the icon 'Statue of Liberty' making the peace sign, all triumphant. In reality, the statue of Liberty only has one arm raised holding the torch. The band wanted no colour at all, although I did place a splash of red on the cover, but the band asked for this to be removed - only greyscale for this release.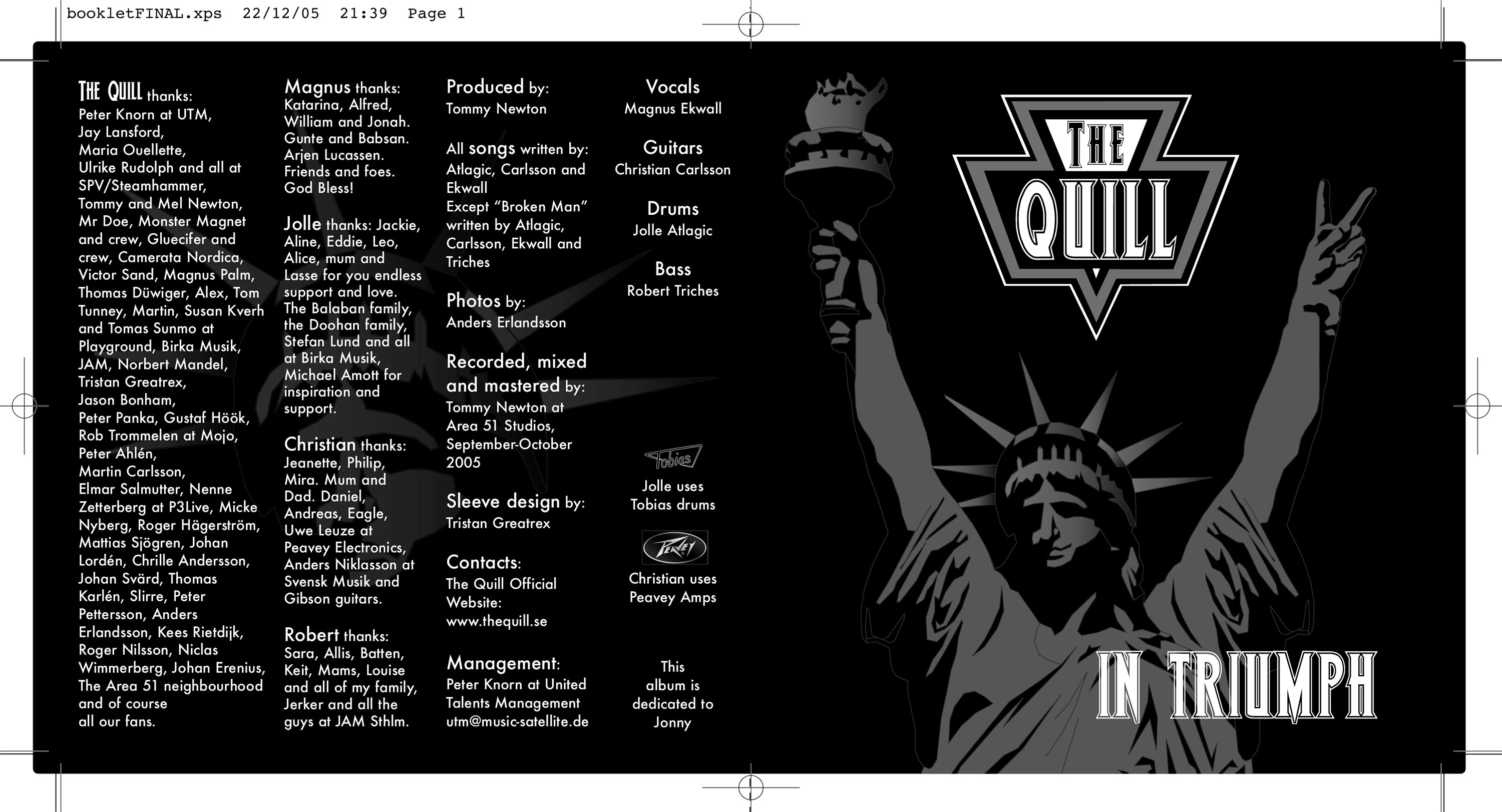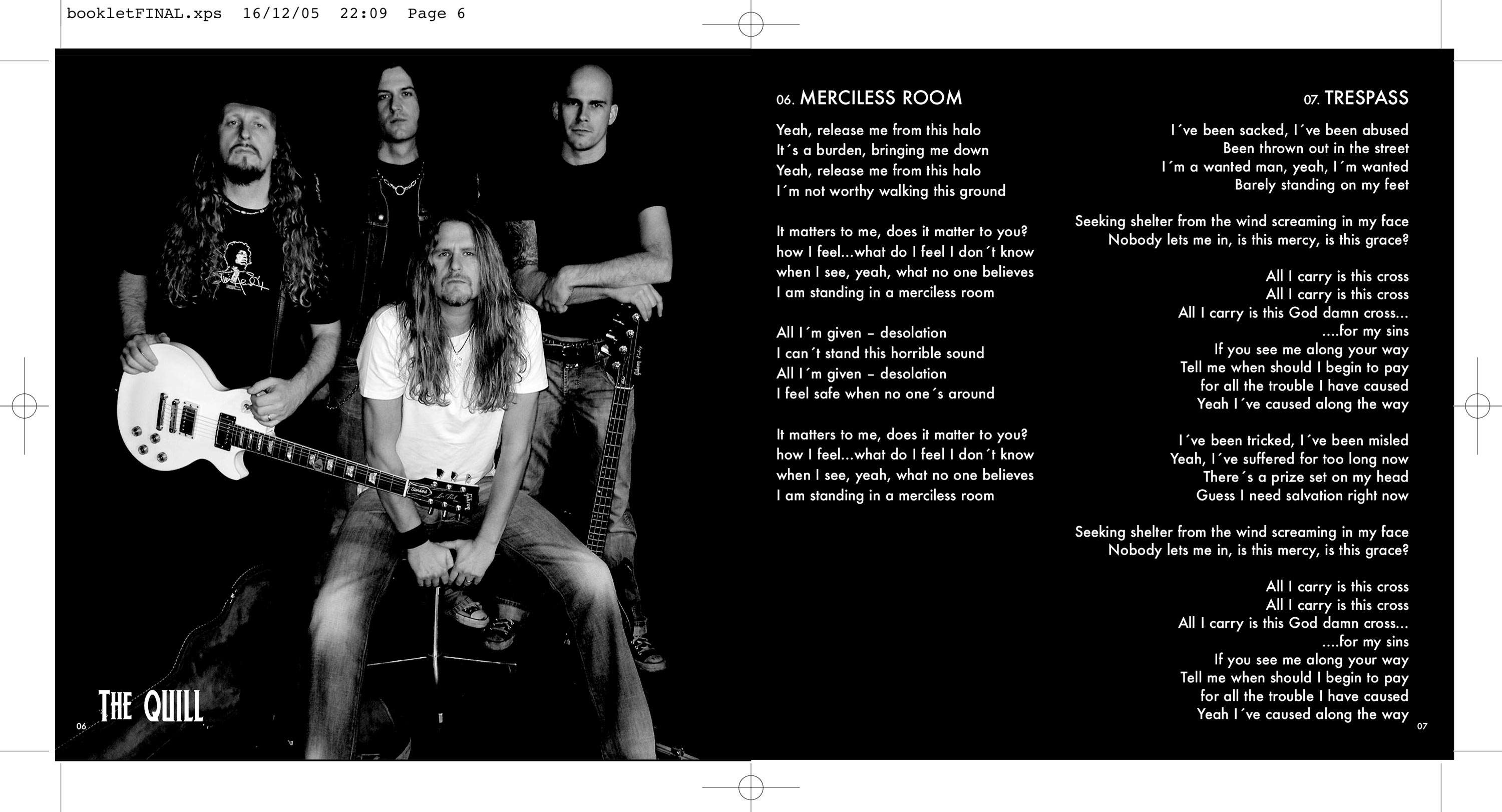 Initial visual design but it was felt that it was too 'Saxon' in style.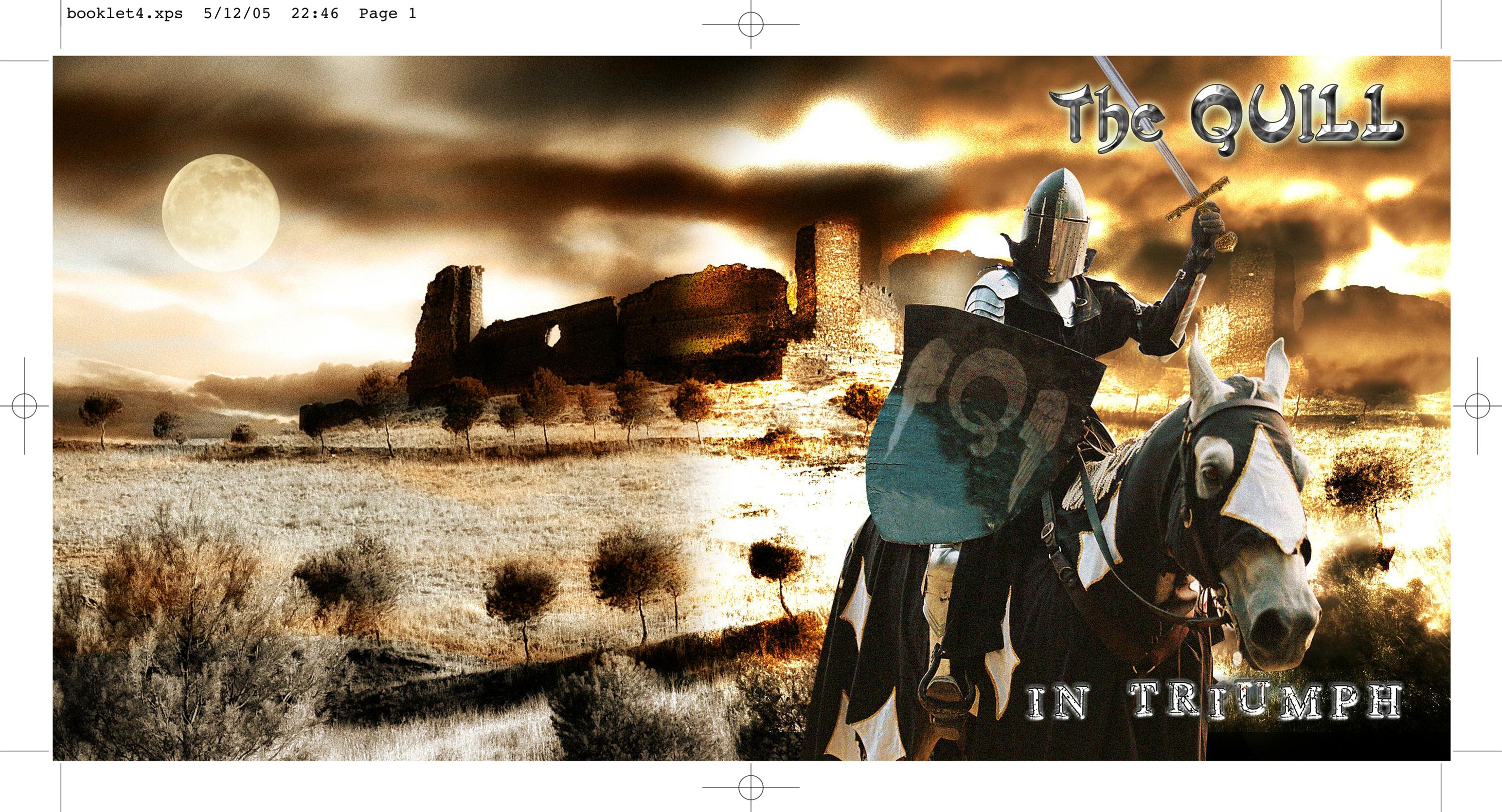 Hi Tristan!


We surely LOVE this, the logo, the backgrounds, the...everything...You did a hell of a job and we are very pleased. You did an amazing job, I mean, we know what we like and got a certain feeling for how we want the artwork, photos and stuff to be and now in the end you managed to create that feeling. Wonderful ain´t it? Til later then, thanks once again and have a nice Christmas!
Magnus

Magnus Ekwall, from The Quill