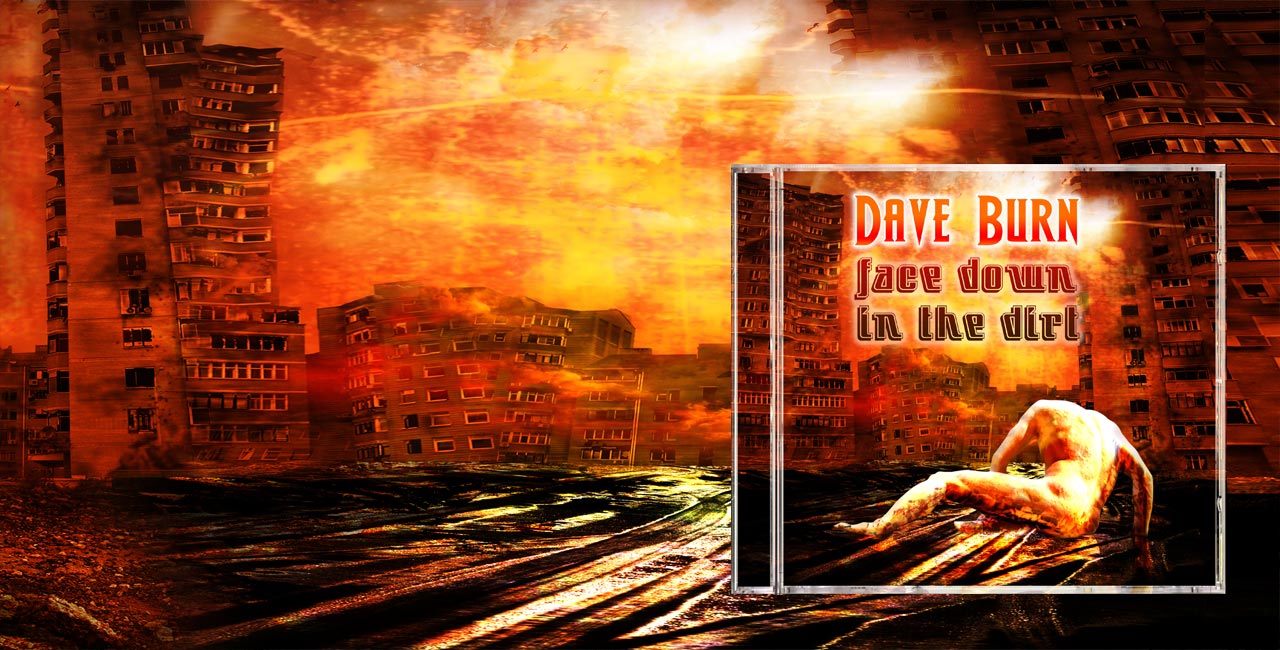 Face Down In The Dirt
Artist/Band
Label
Release Date
When Dave told me the title of the album, 'Face Down In The Dirt', I stared into space for an age - what could I draw on for inspiration? Dave's brief of how he wanted the album to feel was complex but heartfelt - When you think maybe life couldn't get any worse and you are at the lowest ebbe, we all need inner strength to get up, stand tall and face the world. There are two ways it could go.

Days later a picture began to emerge in my mind, and as always, a sketch begins to appear on paper. I decided to set the scene with both the world and the person at rock bottom. Only one way to go from there is upwards.

Once the elements were in place it was time to sit with my MacBook Pro, Adobe software and collection of assets in the construction of the album cover. Over a period of five days, the album cover was born. Another week was spent creating the packaging - booklet, jewel case, CD label.
Format: CD Jewel Case and Electronic Download.


FACE DOWN IN THE DIRT - 2014
Adalyn Rocks
A Memoria
All Guns Blazing
Atlantic Swell
Driving Rain
Face Down In The Dirt
Feed Me To The Lions
Mind The Gap
Out Of Control
River Runs Deep
Storm
Darkstar


Guitars/Bass/Keyboards/Drums:
Dave Burn
Produced: Dave Burn
Engineered: Dave Burn
Artwork: Tristan Greatrex
All tracks recorded at Home Studios - Newcastle Upon Tyne - England
April-July 2013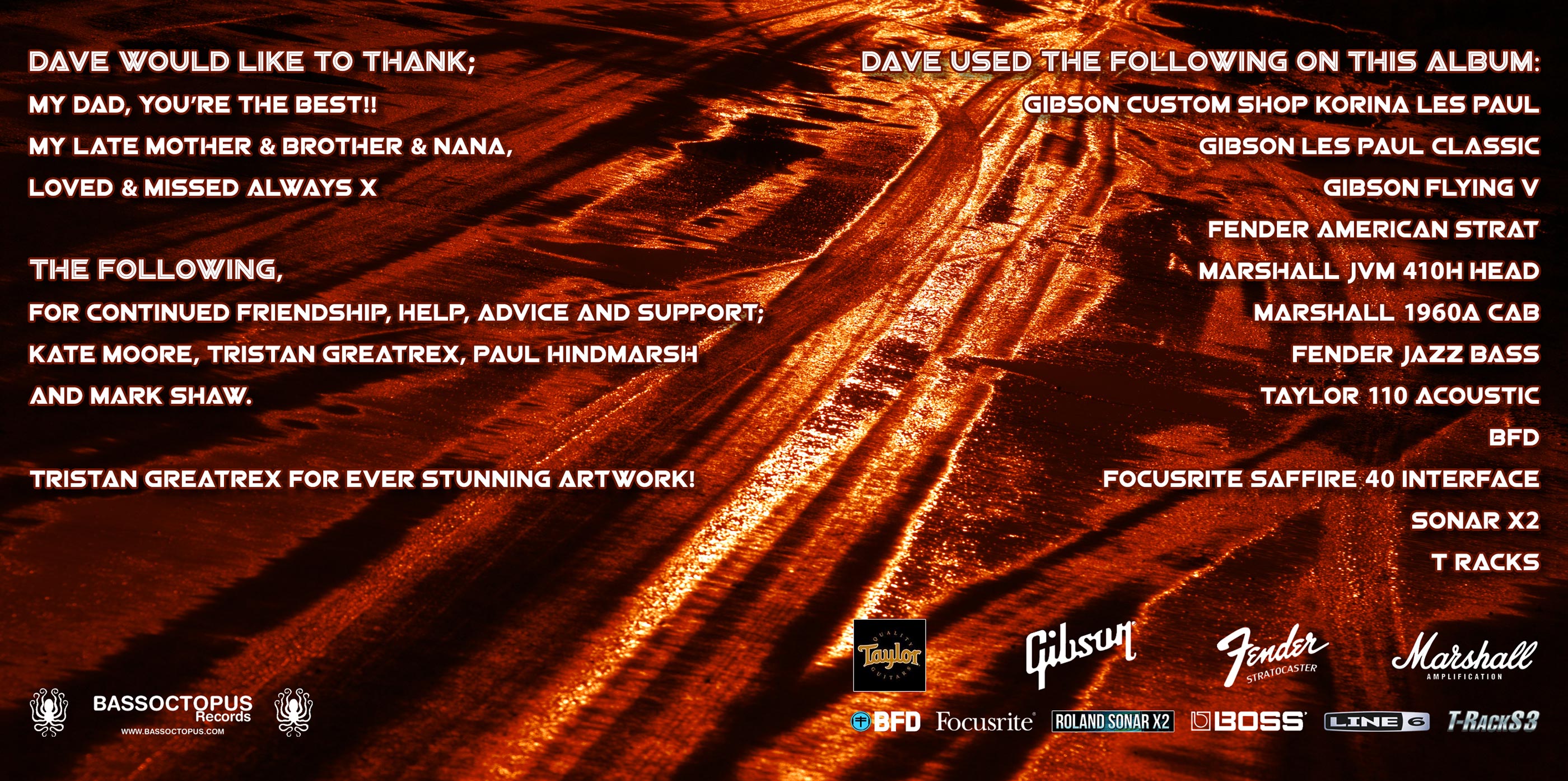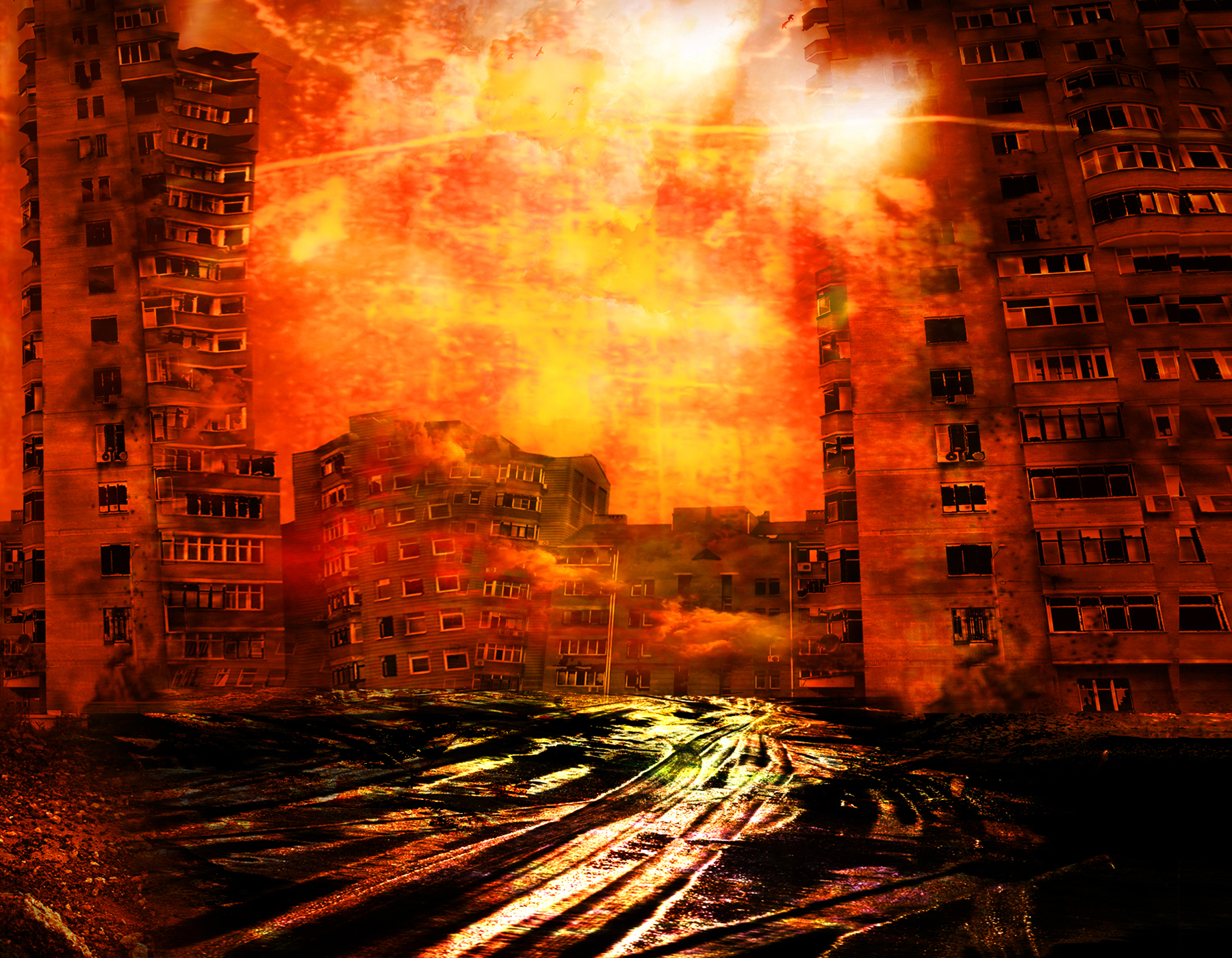 The Brief – Even when you are on the bottom and feel like life is kicking you in the face, have the strength to fight back and stand tall. The atmosphere on this design reflects the 'all is lost' scenario, similarly to after a nuclear war. The nameless yet muscular (hidden strength) man rises to face the world epitomises the effect I wanted from the design.

In the ten years that we have worked together, there has never been a design that I thought misrepresented any of my briefs. I wouldn't employ anyone else for any of my artwork other than Tristan.