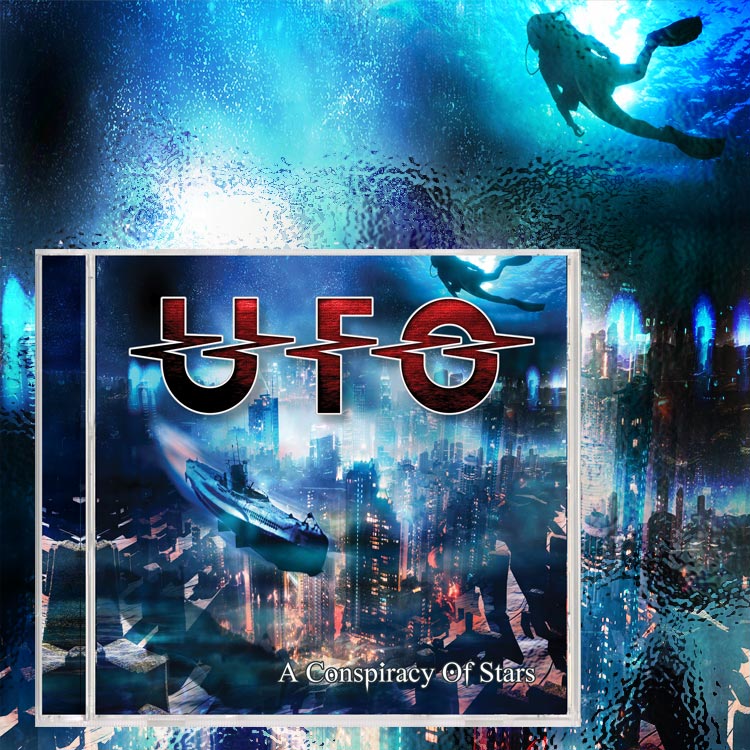 A Conspiracy Of Stars
Artist/Band
Label
Release Date
UFO's 22nd studio album and my sixth UFO album design. A couple of album titles were suggested and various album visuals were created. In total, twenty album visuals were created and discussed over a period of four months - the final design was chosen and work then begins on creating all the additional artwork for the various formats. I enjoy this process as much as the album cover design itself, as each art panel is a unique piece of artwork, which has to hang together in a co-hesive way.

I was watching 'Thunderball', the James Bond film with Sean Connery one Sunday - those of you who know their bond films will recall the lengthy underwater battle sequence.

CD Jewel case: 20 page booklet and CD.

8 Digipak CD: 6 panel sleeve + 20 page booklet + CD label (both different from the CD Jewel case) + double sided fold-out poster.

FORMATS:
CD Jewel case
Digipak with bonus track, fold-out poster.
Vinyl: 2-lp blue vinyl + gatefold with double lyric/ artwork sleeves + labels.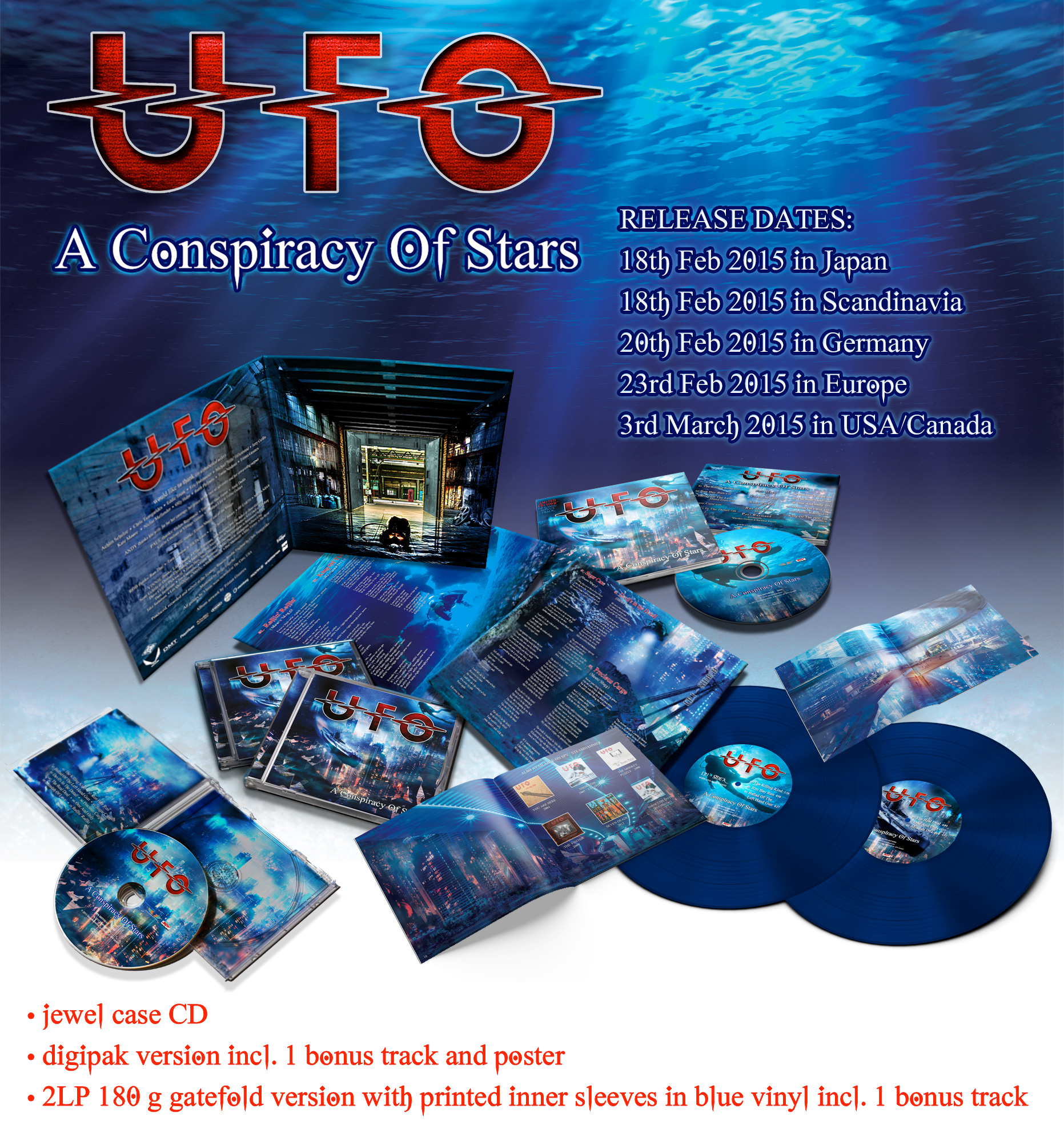 UFO would like to thank Tristan Greatrex.

Album sleeve credits, by UFO